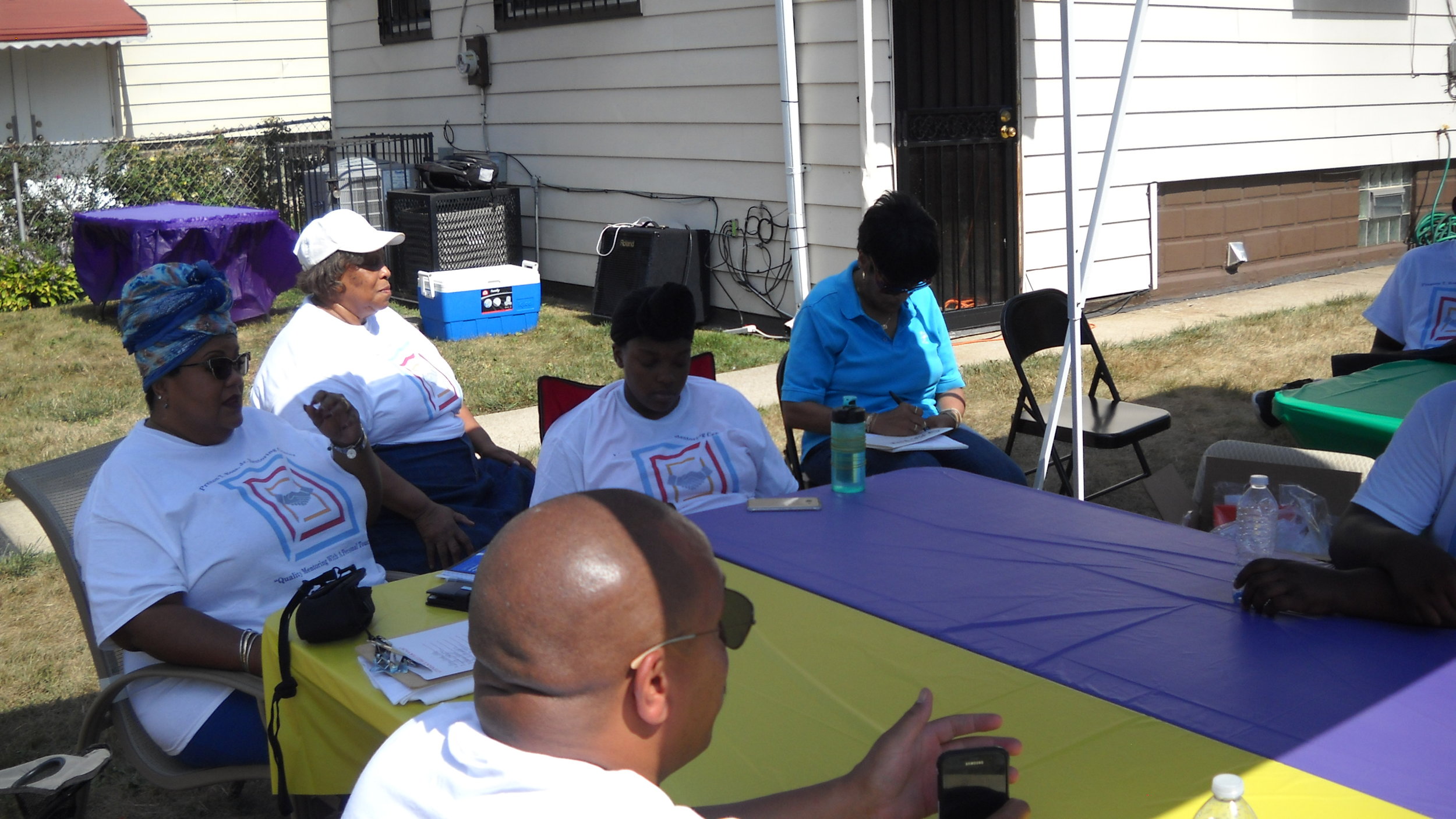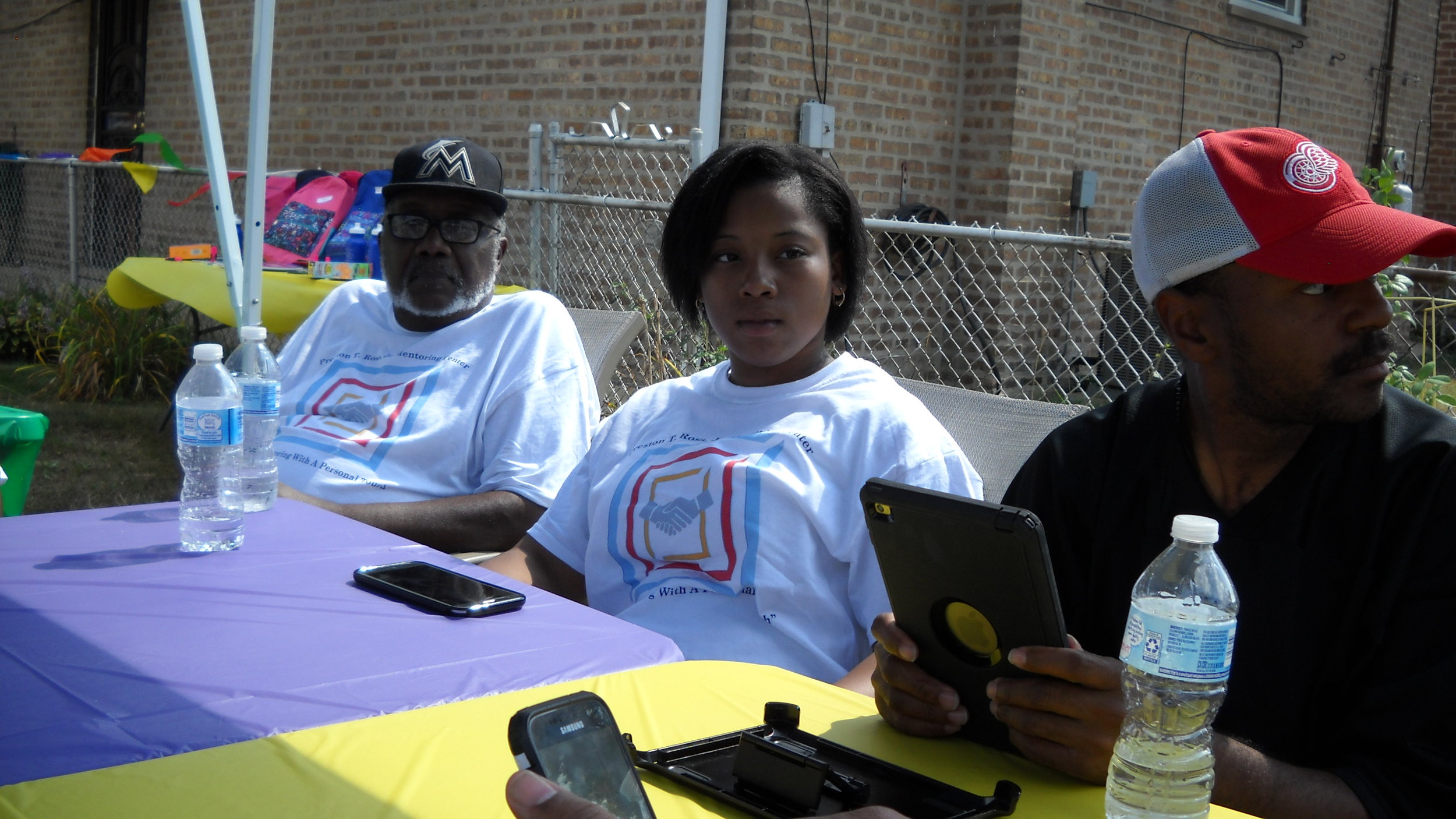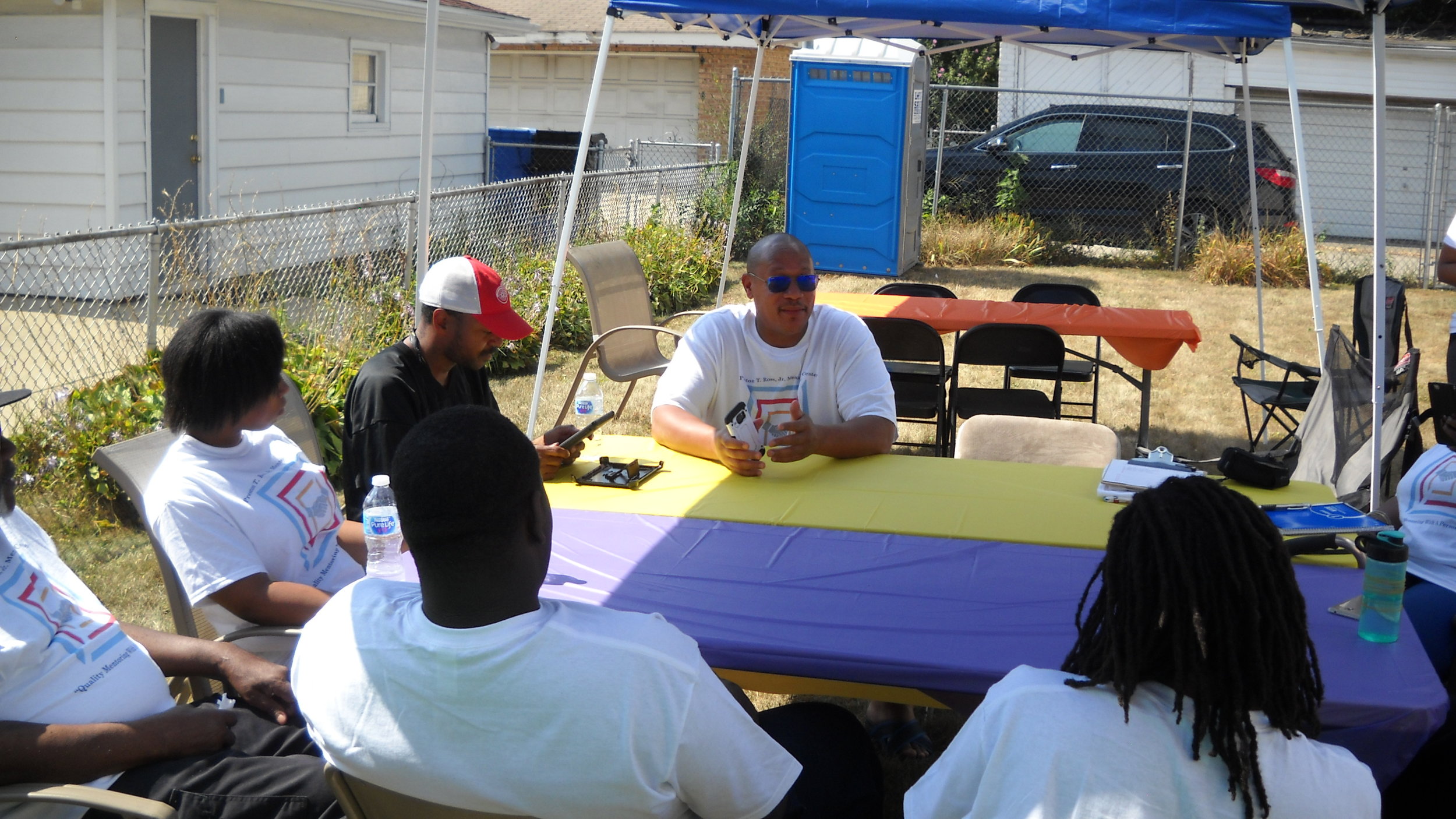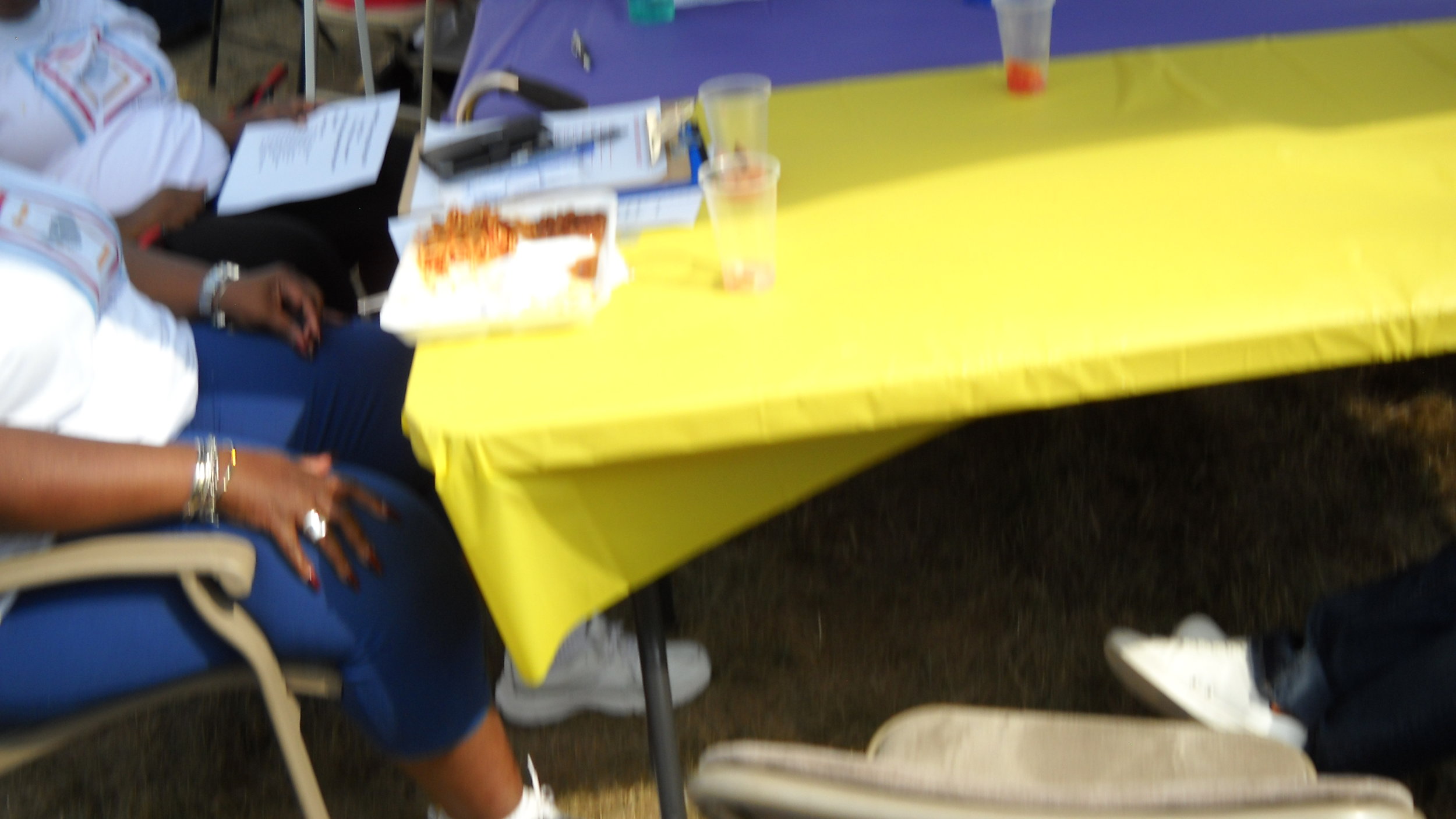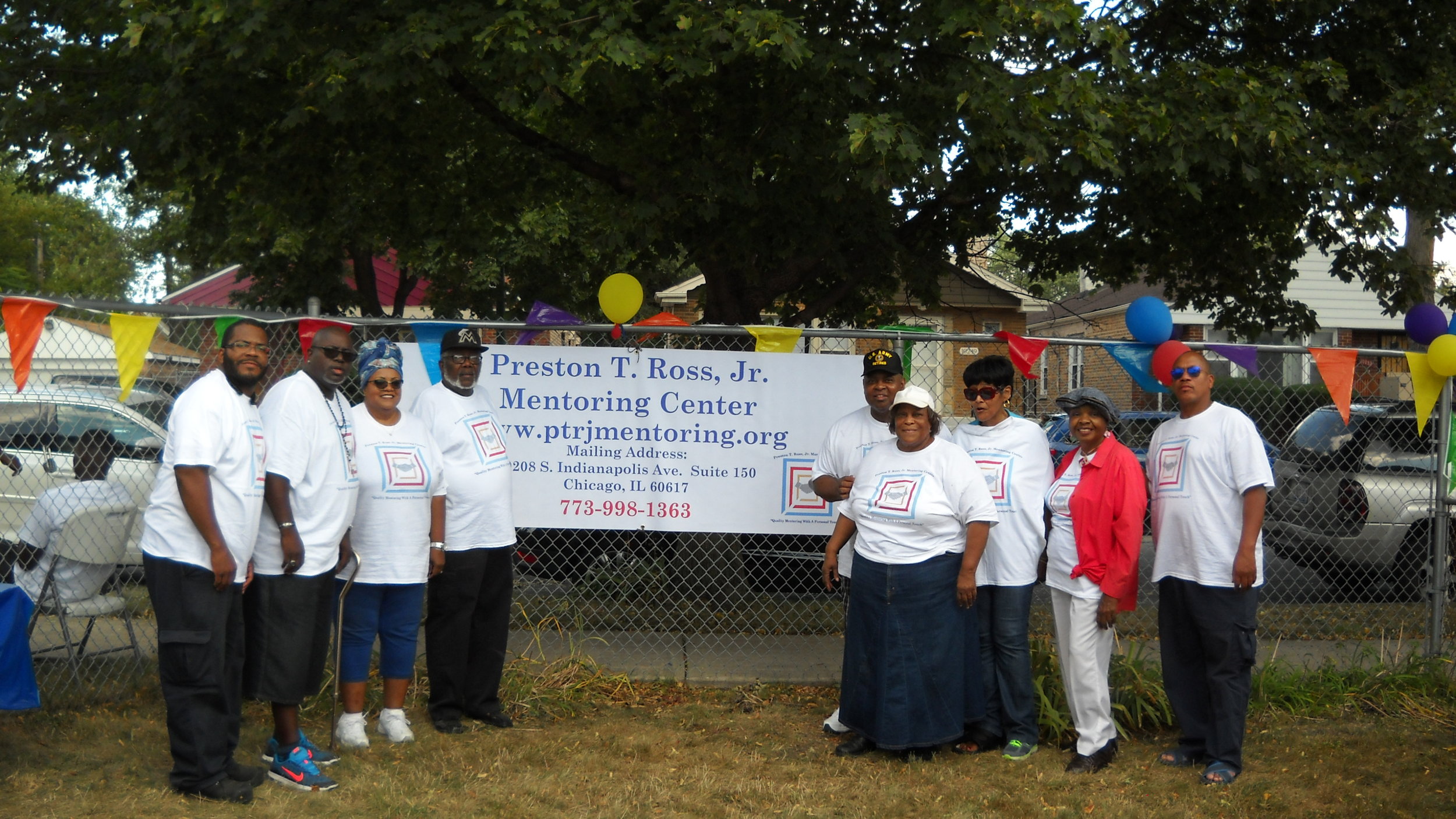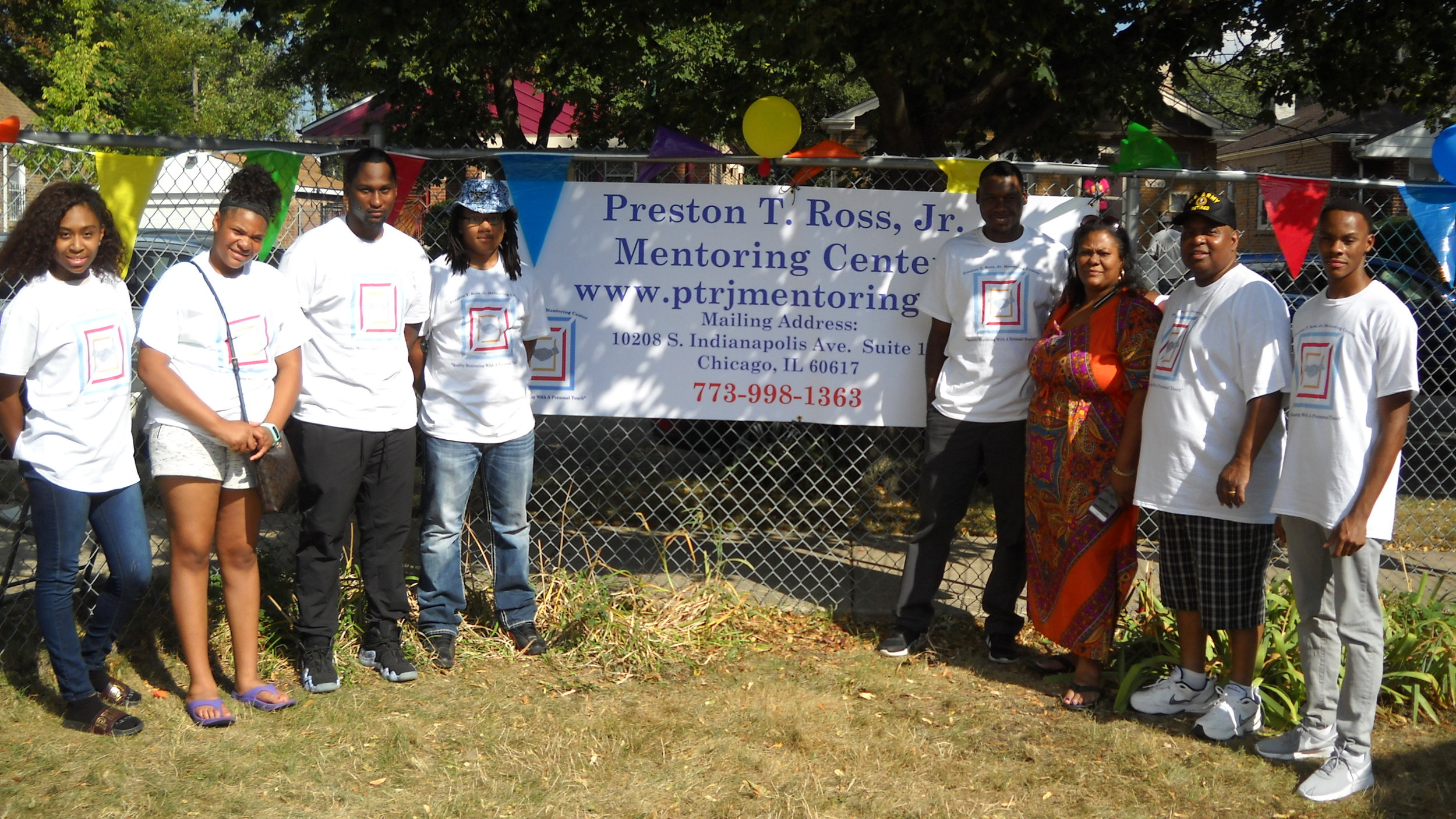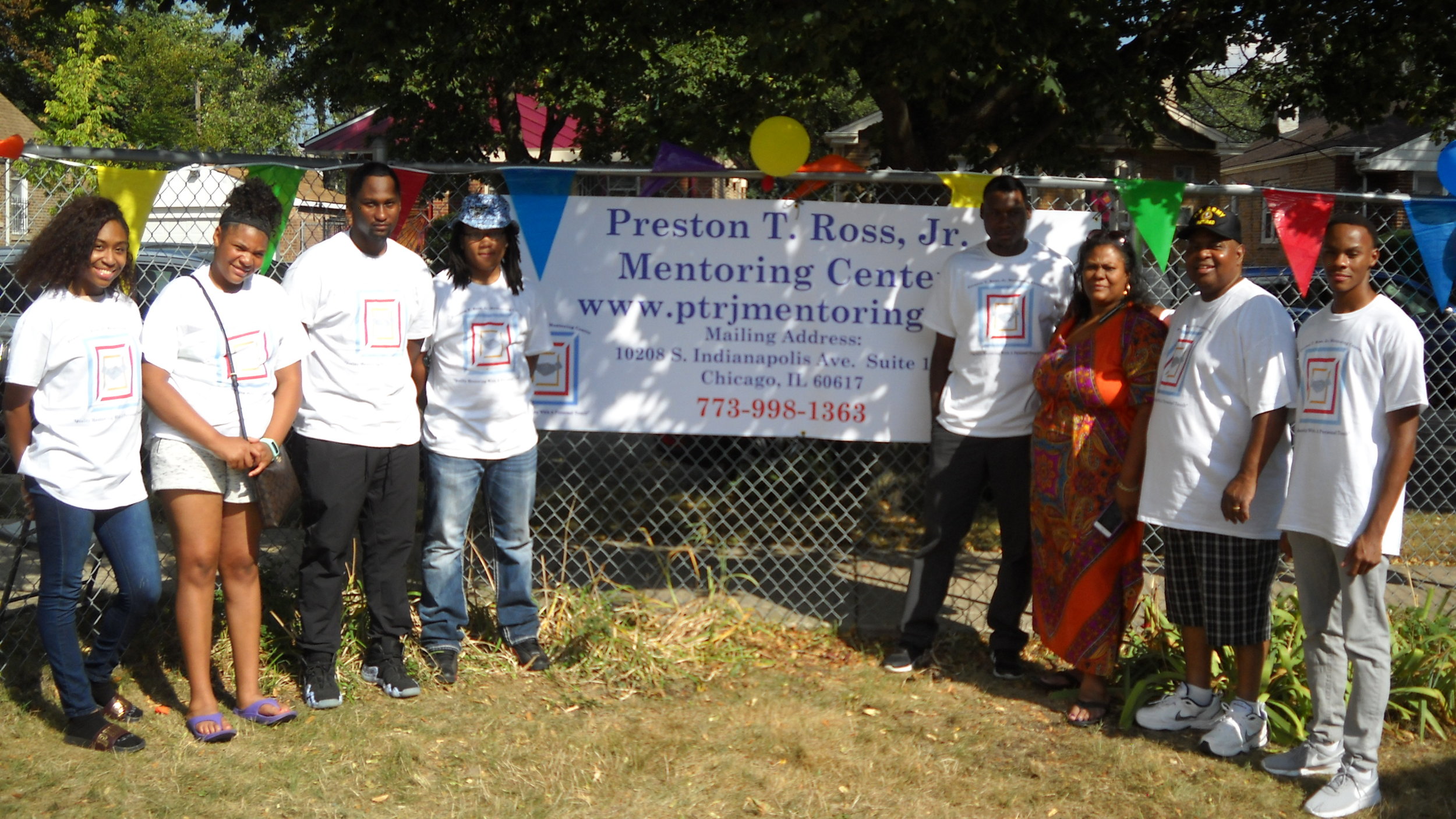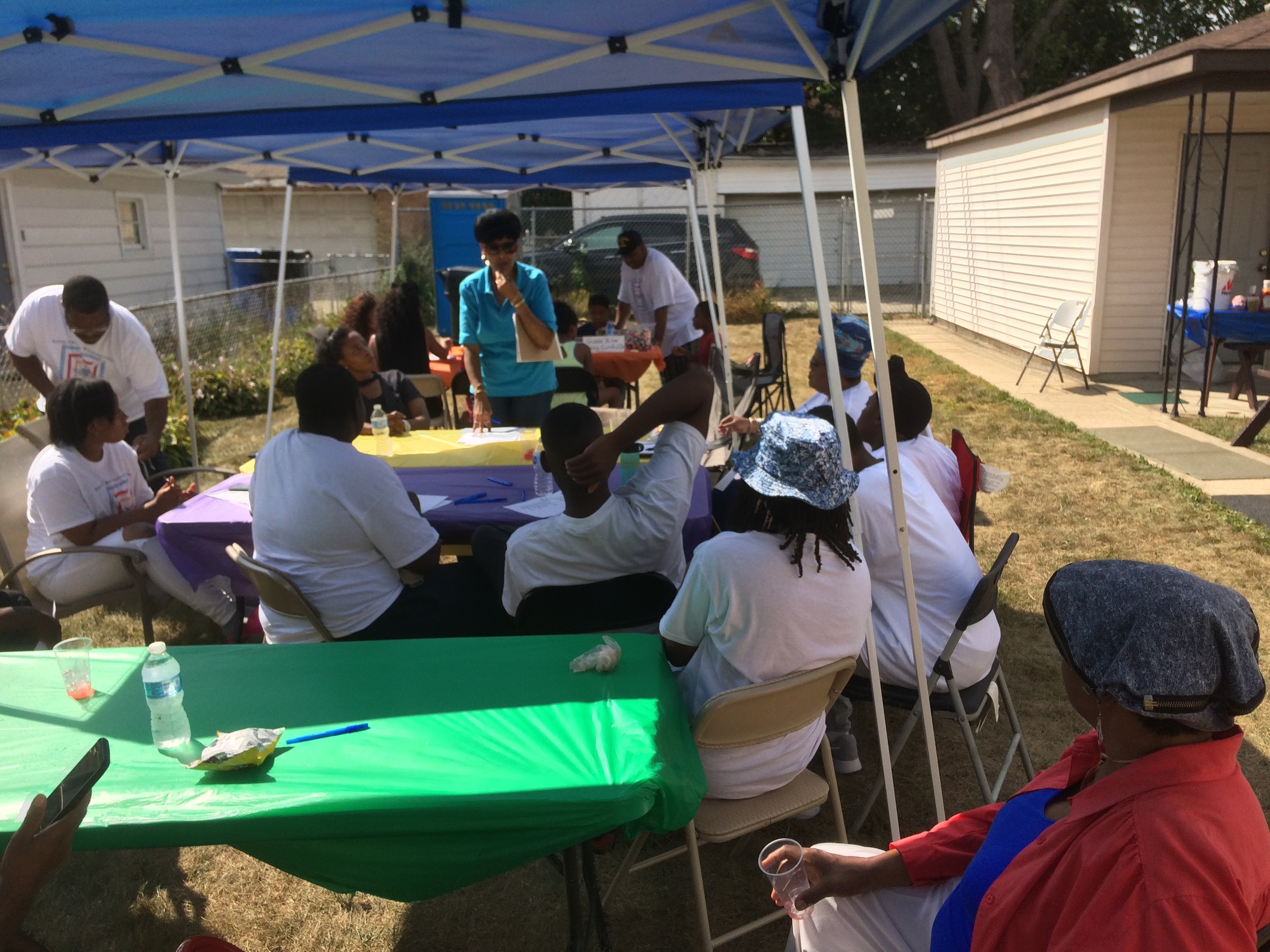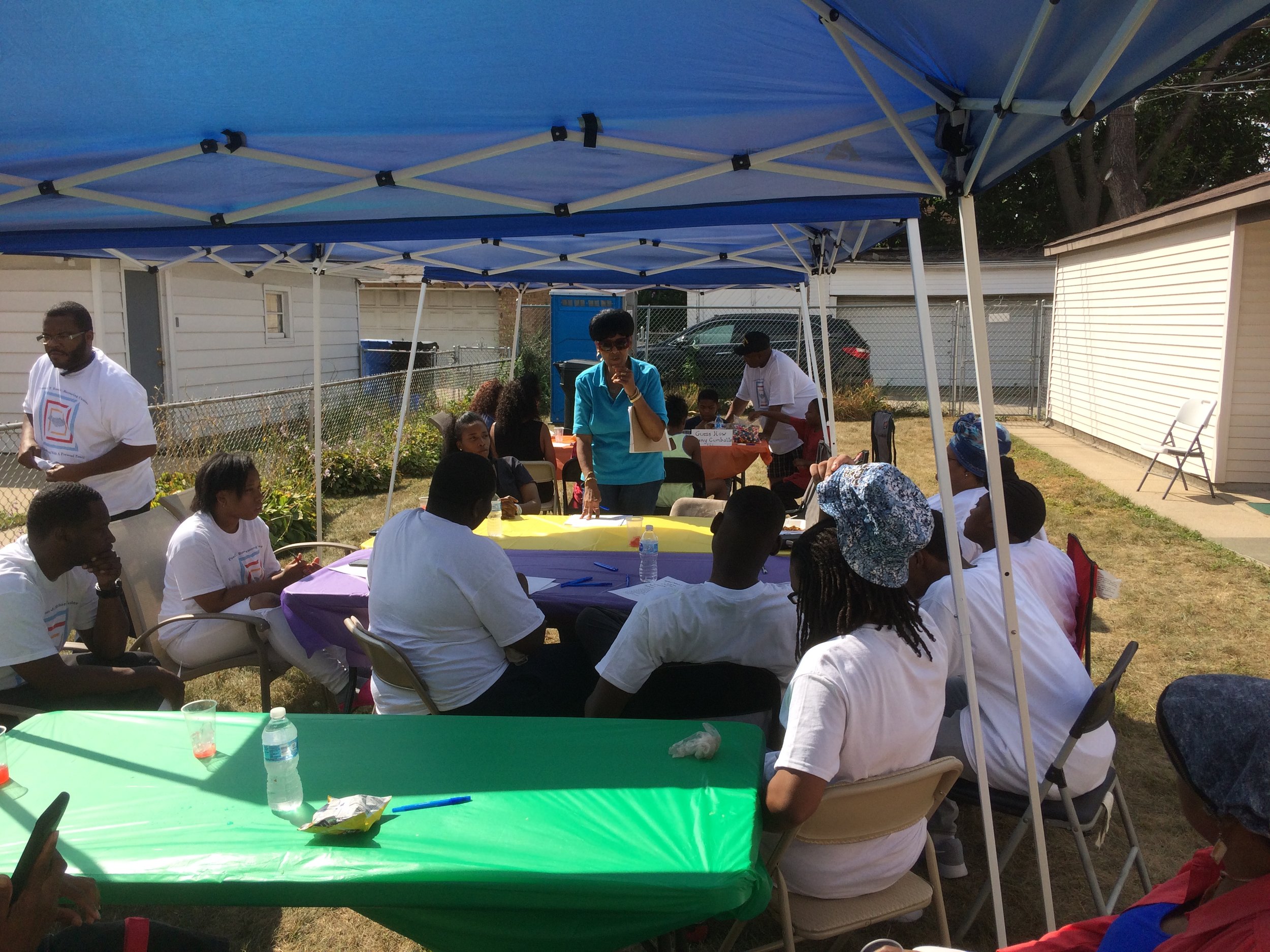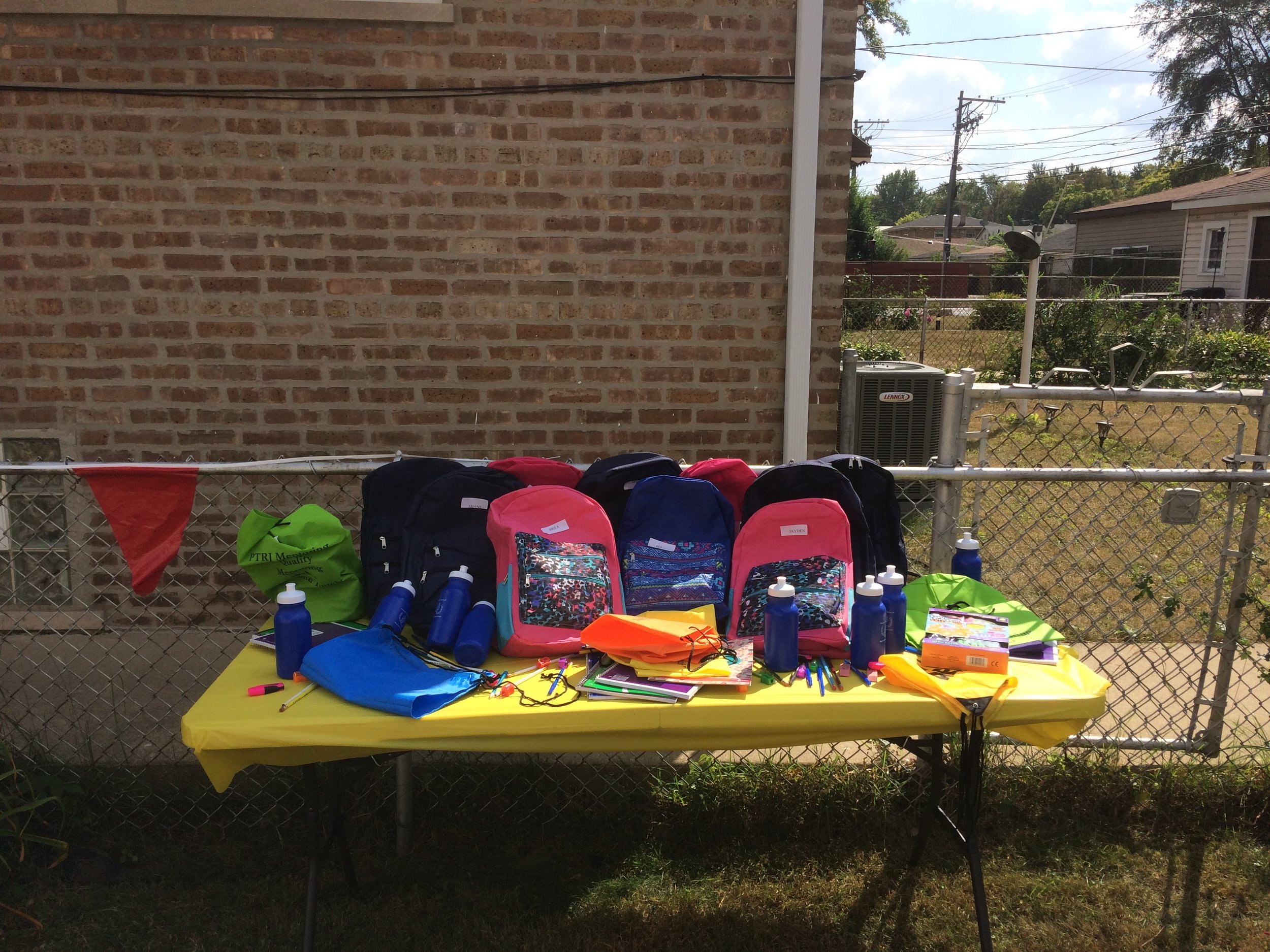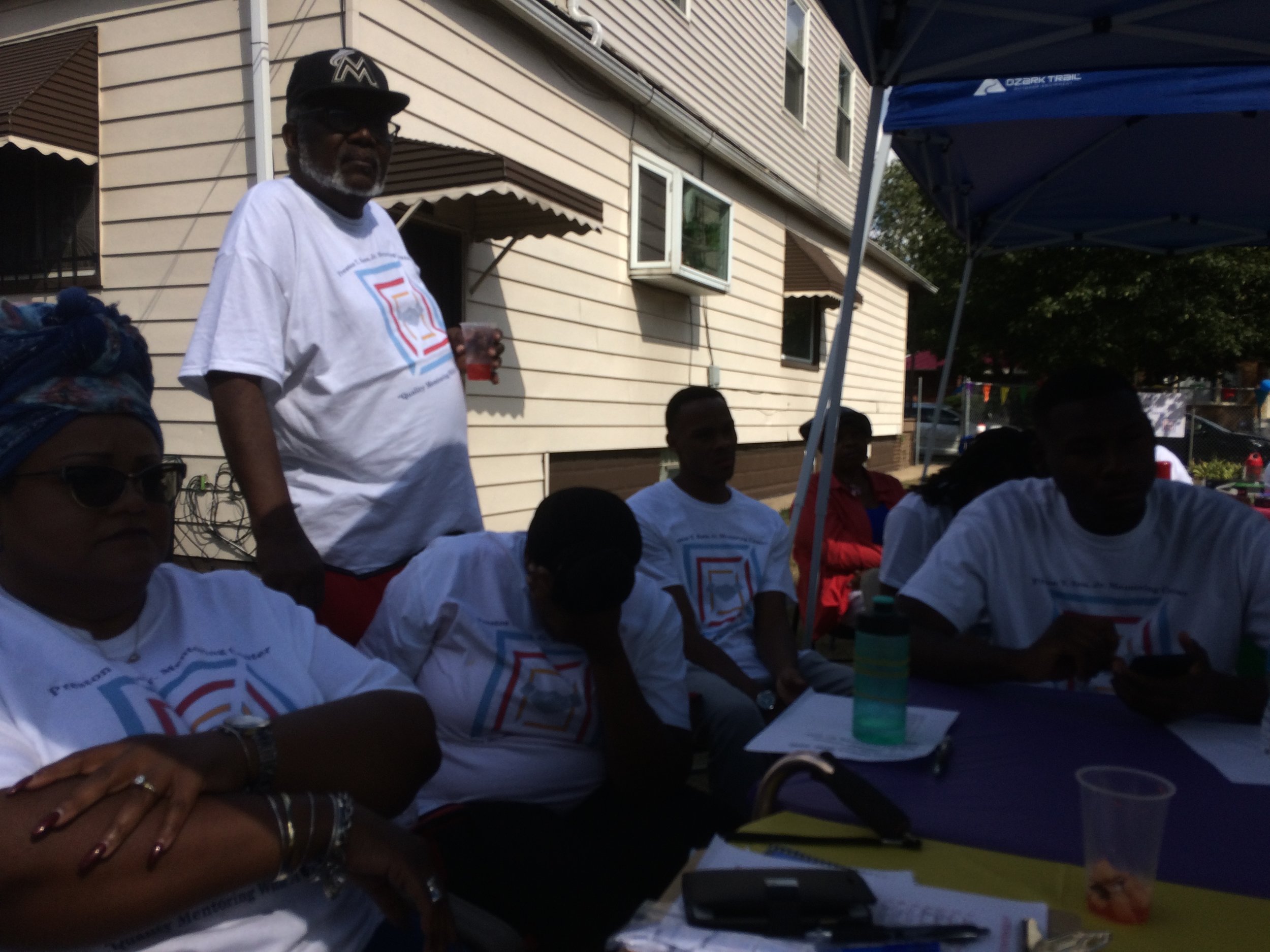 On Saturday September 16, 2017, PTRJ Mentoring Center held its first back-to- school outing. Mentors, Mentees, Parents, and Visitors enjoyed fun, food, and games. The festivities started with several ice-breaker games to help everyone get to know each other. Young people were presented with book bags, water bottle, pens, pencils, tablets, and other materials needed to be productive in class.

Chicago police officer George Newell spoke to our mentees about bullying, more specifically bullying via social media. He engaged the mentees and asked for examples of bullying and some solutions to resolve it. The mentees were very aware of what steps to take if they encountered bullying in school or in a social situation, but also acknowledged that sometimes law enforcement intervention is needed to make sure the problem doesn't escalate further. As mentors, we gained insight into some of the unique issues that our young people face on a daily basis. Mentees mentioned that social media often allows conflict to extend outside of the classroom. These situations often escalate resulting in someone being hurt or killed. Officer Newell gave several examples of bullying that could escalate if not diffused.
We want our young people to be aware of all available options, so during lunch, mentees spoke to
mentors and guests individually in order to gain more information on a particular issue or career path. When asked what their career goals were, some answers we heard were:
Shane: Engineer Stephan: Musician-Pianist
Brea: Designer or Tennis Player Jayda: Own Talk Show
Brianna : Nurse Diamond: Sheriff or Crime Scene Investigator
Martez: Lawyer JayQuan: Professional football player
James: Entertainment Attorney
This is certainly a diverse group of young people with different goals and aspirations!
After lunch, Ms. Tina Ross, a registered nurse, gave a presentation on careers in the health care
profession. Ms. Ross also gave the mentees advice on the importance of using all available resources in order to keep student loan debt to a minimum. She proceeded to list several agencies and private
companies that give scholarships to qualified individuals.
This was a day full of beautiful weather, fun, food, games, and expectation. It was also a learning
experience for all who attended. Mentees said they were looking forward to a great semester, striving
to be the best they could be. Three young people recently started new jobs, and they too wanted to be model employees.

The Preston T. Ross, Jr. Mentoring Center is more determined than ever to promote and assist young people with strategies to achieve their goals as they become productive members of society.